Denise Rodrigues
Montclair State University, BM
Curio Teacher
Denise Rodrigues has been playing piano since she was seven. To her, playing piano has always felt like writing in a diary, as it allows her to channel and express her feelings.
Arianna Körting
The Juilliard School, MM, BM
Curio Teacher
Young Steinway Artist Arianna Korting recently graduated from a select Accelerated B.M./M.M. Program at The Julliard School. She has studied under experts such as Jerome Lowenthal and Hung-Kuan Chen, and was praised for "Producing music of rare quality" by The Phillipine Star.
Nicolette Sam Bird
Brigham Young University, BM
Curio Teacher
Nicolette Sam Bird grew up in a musical family. She discovered her passion for teaching piano and violin students when she was sixteen, and has taught music ever since.
Patricia Logroño
Associated Board of the Royal School of Music
Curio Teacher
Patricia Logrono, from Santo Domingo, Dominican Republic, is a dedicated musician and teacher. Her Music Academy has taught 300 students every year for the past 25 years.
Brad Bietry
Berklee College of Music, MM
Denver University, BA
Curio Teacher
Brad Bietry is a jazz pianist, songwriter, composer, and producer based out of Los Angeles, CA. Brad left his hometown of Lima, Ohio to study at Berklee College of Music. He continued his education at Denver University, studying jazz piano, composition, and arranging.
Kaden Larson
Indiana University DMA in progress, MM
Brigham Young University, BM
Curio Teacher
After being diagnosed with a crippling case of Juvenile Rheumatoid Arthritis, Dr. Kaden Larsen began playing piano as a therapy activity at three. Since then, his love of music has inspired him to get a B.M. from Brigham Young University and an M.Mus. and DMA from Indiana University.
Laurie Hudicek
University of Maryland, DMA, MM
St. Mary's College of Maryland, BM
Curio Teacher
Dr. Laurie Hudicek has a DMA in Piano Performance from University of Maryland. She focuses on compositions from the 20th and 21st Century, especially those by American composers.
Dr. Leah Claiborne
University of Michigan, DMA, MM
Manhattan School of Music, BM
Virtuoso Teacher
Dr. Leah Claiborne promotes diversity by including piano music by black composers in her performances, research, and teaching.
Dr. Vanessa Fadial
Stonybrook University, DMA
Cleveland Institute of Music, MM.
Oberlin College, BM
Virtuoso Teacher
Dr. Vanessa Fadial teaches piano and chamber music at the Colburn School in Los Angeles. Her students have won many awards.
Dr. Blair McMillen
Manhattan School of Music, DMA
The Juilliard School, MM
Oberlin College, BM, BA
Virtuoso Teacher
Dr. Blair McMillen is one of the most versatile and popular pianists today and has been hailed by the New York Times as "prodigiously accomplished and exciting."
Dr. Mika Sasaki
The Juilliard School, DMA, MM
Peabody Conservatory, BM
Virtuoso Teacher
Dr. Mika Sasaki is an imaginative and versatile soloist, chamber musician, and educator. Her piano performances and teaching opportunities have taken her from the U.S. to the U.K., Italy, Japan, and Switzerland.
Dr. Scott Holden
Manhattan School of Music, DMA
The Juilliard School, MM
University of Michigan, BM
Virtuoso Teacher
Dr. Scott Holden is the current director of the piano program at Brigham Young University. He has performed across the US, Europe, and Asia, including two solo recitals at Carnegie Hall.
Dr. Jocelyn Swigger
Eastman School of Music, DMA, MM
Oberlin College, BM
Virtuoso Teacher
Dr. Jocelyn Swigger is a concert pianist and music professor. She loves performing and teaching, and how they help her do the other one better.
Jose Ramos Santana
The Juilliard School, MM, BM
Virtuoso Teacher
Born in San Juan, Puerto Rico, Jose Ramos Santana is one of the most outstanding pianist of his generation. He has been a soloist with New York Philharmonic, Royal Philharmonic, Moscow and Saint Petersburg L'Hermitage orchestra among other. Founder of The Puerto Rico International Piano Festival (Puerto Piano), Mr Ramos Santana is an Artist Faculty at the Arnold Steinhardt School of Music of New York University (NYU)
Dr. Chuan-Li Ko
Texas Tech University, DMA
Curio Teacher
Born in Kuala Lumpur, Malaysia, Dr. Chuan-Li Ko obtained his DMA in Piano Performance from Texas Tech University and holds the Fellowship (special candidate award) Diploma in Piano Performance, awarded by Trinity College of London. Throughout his eight years of graduate studies in the US, Chuan-Li has studied with many renowned pianists.
Carrie Wickens
Bob Jones University, BA
Curio Teacher
Carrie teaches piano to students of all ages in Britain, Canada and the USA. She has taught beginner and intermediate level piano students for over 17 years. Parents appreciate her patient, caring teaching style which motivates students to do their best work. In her free time, Carrie enjoys composing and arranging Church music for piano and small ensembles.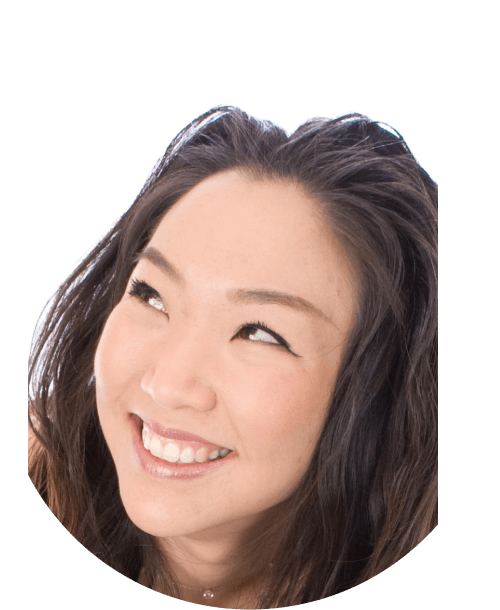 Liza Wu
Cleveland Institute of Music, MM, Oberlin College BM
Curio Teacher
Liza Wu is a classical pianist and organist/keyboardist in Manhattan, performing regularly with musicians in the city, as well as internationally. She has been a long-time affiliate and faculty at many music organisations.
Nathan See
The Juilliard School, MM
Curio Teacher
Nathan See has performed in many prominent venues and festivals across the U.S. as well as internationally in Belize, South Korea, and Switzerland. As an educator, Nathan is passionate about the fundamentals of music and helping students meet their goals as developing musicians.
Dmitri Kristalinsky
Michigan State University, DMA
Curio Teacher
Alongside his classical studies, Dr. Dmitri Kristalinsky had performed as a keyboardist in a rock band and produced three original albums. He had worked as a church musician, acquiring organ skills, and performing and arranging worship music. A Russian native, he grew up in Israel where he completed his B.Mus and M.Mus degrees at The Jerusalem Academy of Music and Dance.
Daniel Kutty
University of Rhode Island, MM
Curio Teacher
Danny 'Satori' Kutty is no stranger to the pursuit of refined artistry. Currently based in Berlin, he continues to advocate for the transcendent nature of aesthetic expression for the European Union and beyond.
Edel Vazquez Osoria
University of Arts, Havana, Cuba
Curio Teacher
Edel, Cuban pianist currently based in Jordan, started to play piano when he was 7. With more than 11 years of experience teaching in English and Spanish, he holds a University Degree in Piano, Accompaniment and Chamber Music and has worked as a soloist, accompanist, and arranger with all kinds of music.
Tatuka Kutsnashvili
Manhattan School of Music, MM
Curio Teacher
Tatuka Kutsnashvili is a Georgian classical pianist, beginning her training at the age of seven. She won her first International Competition in 2007, in Ukraine. Since then, the stage became a home to her and she continued to compete and perform in concerts.
Simona Premazzi
Conservatory of Music "J. Tomadini" Italy, MM
Curio Teacher
New York based pianist Simona Premazzi has developed an impressive body of work as a composer and bandleader. Originally from a small town in the outskirts of Milano, Italy, she began playing piano at age 8. A gifted musician, she has earned recognition for her improvisational work and skillful approach as a composer, with an unmistakable style and depth that comes across in every one of her compositions.
Louiza Patsia
University of Newcastle, BA
Curio Teacher
Louiza Patsia is a classical pianist who started teaching piano since 2012 to students of all ages and musical preferences. She speaks English and Greek and her experience includes teaching students with autism and arranging piano music depending on her student's skills.
Esther Chang Worley
Brigham Young University, BM
Curio Teacher
Born in Taiwan, Esther began piano lessons at the age of 5 and started providing music for her local church at age 9. She began teaching piano at age 13. Esther has performed with the Salt Lake Symphony and American West Symphony. Esther has also spent time in Vienna, Austria performing and studying.
Olga Stoll
Moscow Conservatory of Music, MM
Curio Teacher
Olga started piano lessons when she was 7 years old and quickly felt in love with the instrument. She was also involved with the band chorus, dance and drama and attended lots of concerts, plays, operas, ballets. She completely encourage all ages and backgrounds to explore their musical passion and discover the endless possibilities of Piano.
Martin Jacobs
Université de Montréal, DMA
Curio Teacher
Martin is an active chamber musician, performing alongside fellow musicians and former teachers in Germany, Canada, Vermont, New Hampshire, Colorado, and New York. Martin has performed at the Laeiszhalle Grand Hall in Hamburg, Germany, Weill Recital Hall at Carnegie Hall, Merkin Hall, Cami Hall, Steinway Hall, Paul Hall at Juilliard, Salle Claude-Champagne at the Université de Montréal, Real Collegio in Lucca Italy, the Gijón, Spain International Piano Festival, and the Aspen Music Festival.
Josue Gonzalez
University of Southern California, MM
Josue González started his career as a Pianist at the age of 7, at the Superior Institute of Arts in his hometown San Jose, Costa Rica. Josue was the first Costa Rican pianist to play at the Great Hall of the Tchaikovsky Conservatory. ‍Josue has won and received prizes in more than 20 national and international competitions. Josue has performed as a soloist with world renowned orchestras such as the Costa Rica National Symphony, Bogota Philharmonic, UFA Symphony Orchestra, Spivakov Virtuosi Orchestra, Gnessin Symphony Orchestra and Costa Rica Youth Symphony.
Nico Sleator
New School in New York City, BM
Nico Sleator is a New York based pianist, keyboardist, producer, composer, and teacher coming from a background of classical, jazz, rock, and electronic music. Born and raised in Pittsburgh PA, Nico has been studying classical piano since the age of 7, and has been named a Steinway young artist at the age of 13. He then began learning jazz and now has a BFA in jazz piano performance from the New School for Jazz and Contemporary music in NYC. He has been a private piano teacher since the age of 16, and has taught many group classes and summer camp programs since then. In 2017 he became an official Steinway partnered piano teacher, and has been pursuing his career as a piano teacher, keyboardist and producer in NYC.
Melissa is a music instructor and director who began playing clarinet as a child. She has written a family guitar book containing all original music, is certified in music and movement, choreographed a musical and have taught music students of all ages for over nine years. She studied classical and jazz guitar, voice, piano composition, jazz improv and performance at Cornish College of the Arts. Her interest in studying choral and worship music led her to finish a Bachelor of Fine Arts in Music and Worship degree at Trinity Lutheran. Melissa believes music is a God given gift we can share with others that can bring delight, inspiration and joy to any community.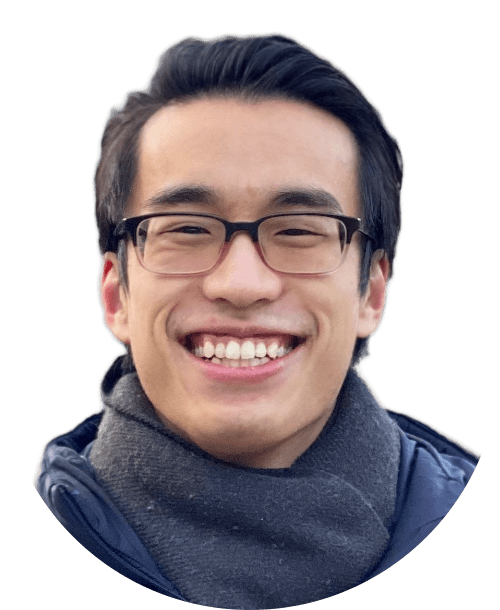 Pianist Jonathan Mak is from Toronto, Canada. At age four, Jonathan made his solo debut with the Canadian Sinfonietta orchestra. An avid chamber musician, Jonathan has been invited to perform at various festivals including the Festival of the Sound in Parry Sound, Ottawa Chamberfest, and the Edinburgh International Festival. Jonathan has attended various summer festivals, including the Aspen Summer Music Festival, Sarasota Music Festival, and Kneisel Hall Chamber Music Festival.
Christian "Baby" Valdés is a talented pianist from Cali, Colombia. He comes from a family of renowned Salsa musicians, which led him to be a very successful and active musician in the Latin Scene in America. by the age of 16 he was already performing and touring with numerous Salsa artists mainly from Colombia, Cuba and Puerto Rico, among this list, Richie Valdés, Andy Montañez, Ismael Miranda, Tito Nieves, Guayacan, Luisito Carrion, Willie Gonzalez, Rey Ruiz, and many more. At the age of 19 Christian became part of the renowned band "Grupo Niche", when on tour, in one of his visits to Dallas, he auditioned for the Jazz Piano program in the University of North Texas, which amazed by his talent, offered him a scholarship to pursue a Bachelor of Arts in Jazz Studies.
Mellisa Weinert
University of St. Thomas, MM
Mellisa has pursued her love of music from a very young age. With a passion for quality music and education, she opened Eighty Eight Notes School of Music 2007 where she grew the business to include classes for all ages and stages and all instruments. "My ultimate goal as your teacher is to nurture a genuine love for music." Mellisa specializes in music theory, composition,curriculum production, and online piano lessons. Her students gain a comprehensive background in the application of music theory, ear training, and repertoire. Mellisa excels in teaching late beginners to advanced students. Mellisa is most passionate about composing, theory, and creativity. Mellisa writes a lot of her own curriculum. She understands that each student has individual specific learning needs and shouldn't be boxed into one curriculum option. So, she often writes what the students needs!
Justin Sanford is a dedicated musician who has been playing piano since he was 6 years old and teaching piano for over 12 years. He has performed and toured in rock bands, cover groups, and as a solo contemporary artist. Justin enjoys teaching all ages and holds certification for teaching children with special needs.